Welcome to WAG's
Windsor's Academic Groups
WAGs is a fully integrated environment designed to strengthen your dog's skills and senses in a structured social setting.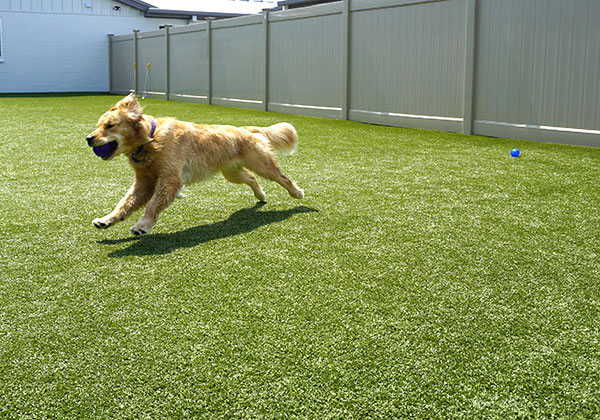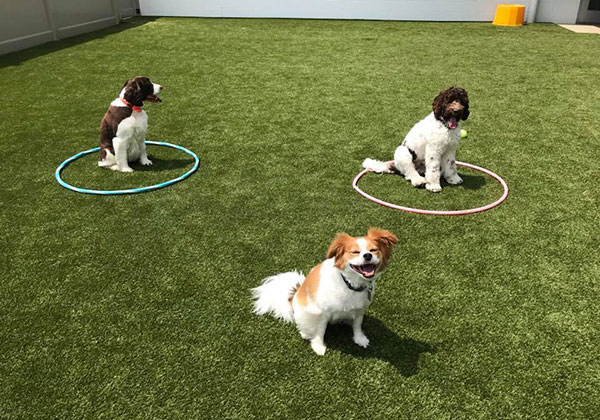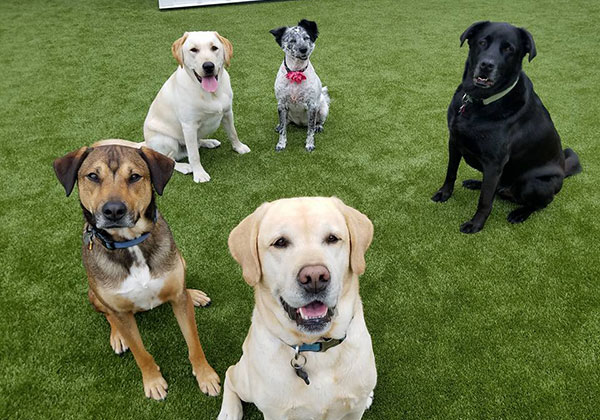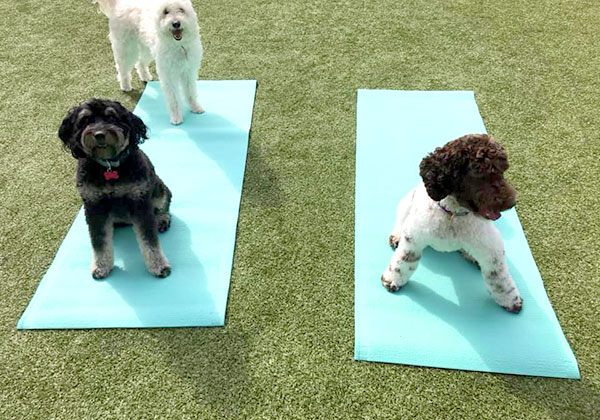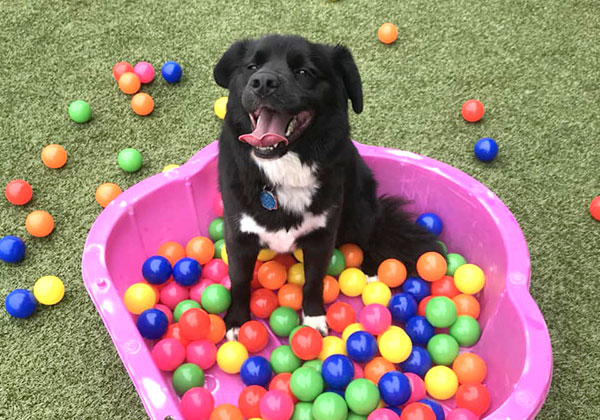 Enrollment Process
1) Complete and turn in the Enrollment Form
2) Enrollment Interview: Speak directly with a WAGs Supervisor who will go over all the requirements of the program and answer any questions you may have.
3) Compatibility Assessment: Your dog will attend 2 days of WAGs at which the staff will evaluate their social skills and determine which group is a best fit.
4) Post-Assessment: Speak directly with a WAGs Supervisor to find out the best options for your dog. Accepted dogs will be scheduled for their days and Automatic billing will begin on their 1st official day.
Requirements
Membership in the WAGs program has a few requirements in order to receive the full benefits. If you are unable to commit to these requirements, talk with our staff about our other socialization options!
• Weekly Schedule Commitment - Members must attend on a regular schedule and come the same days each week.
• Appropriate Social Skills - Applicants must pass our 2-day assessment and be able to incorporate into an existing group.
• Automatic Billing - Members will be put on an automatic payment plan which purchases their days in advance. Members can choose between Bi-Weekly or Monthly billing.
• Vaccines - Rabies, DHLP, and Bordetella
• Altered - Spayed/Neutered if older than 6 months
Rates
Daily Rate: $30/day
Enrollment Interview and Tour: FREE
2-Day Compatibility Assessment: $60
Post-Assessment Meeting: FREE
All rates and policies are subject to change without notice
.
---
Daily Routine
Each day consists of one hour of Recess and one hour of Activity Play. Recess 'are designed to be free play to run out excess energy while Activity Play incorporates mental games and stimulations to keep the pups thinking. Focus Sessions are integrated with their playtimes to practice a variety of skills and commands. These skills rotate, and parents are kept up to date with each months focus area.
.
6:30: Open for arrivals
8:00: Morning recess begins
12:00: Lunch time and naps
1:00: Afternoon activity yard play begins
4:00: Afternoon snacks and rest time
5:00: Patio time and potty breaks
6:30: Closing time
Focus sessions take place throughout the day
Exclusive Member Benefits
Being a member of the WAGs program comes with a few perks!
• VIP discounts on all boarding, grooming, and swim services at The Windsor
- - 5% off for 1-2 days/week (Part-Time Student)
- - 10% off for 3-5 days/week (Full-Time Student)
• $5 Discount for each additional pet enrolled
• Your dog's seat in the classroom is reserved indefinitely!
• Referral Credit of $30 for each new member - and your referral receives the credit too!
• Holiday parties and events included in their regular routine
• WAGs is only closed 3 days of the Year—July 4, Thanksgiving, and Christmas. Other Holiday hours will not effect your schedule.
• Quarterly Conferences for pet parents to meet each other and their dog's friends!
• Part Time Students receive an extra credit for choosing our Monthly Billing Subscription and two extra Credits are received for Full Time Students
• Boarding over your WAGs day? No problem, your dog can still attend, and that days boarding charges are limited to a $10 holding fee.
All rates and policies are subject to change without notice. Rabies, DHLP, and Bordetella Vaccines Required