Meow! Welcome to our cat boarding facility in Manheim, PA!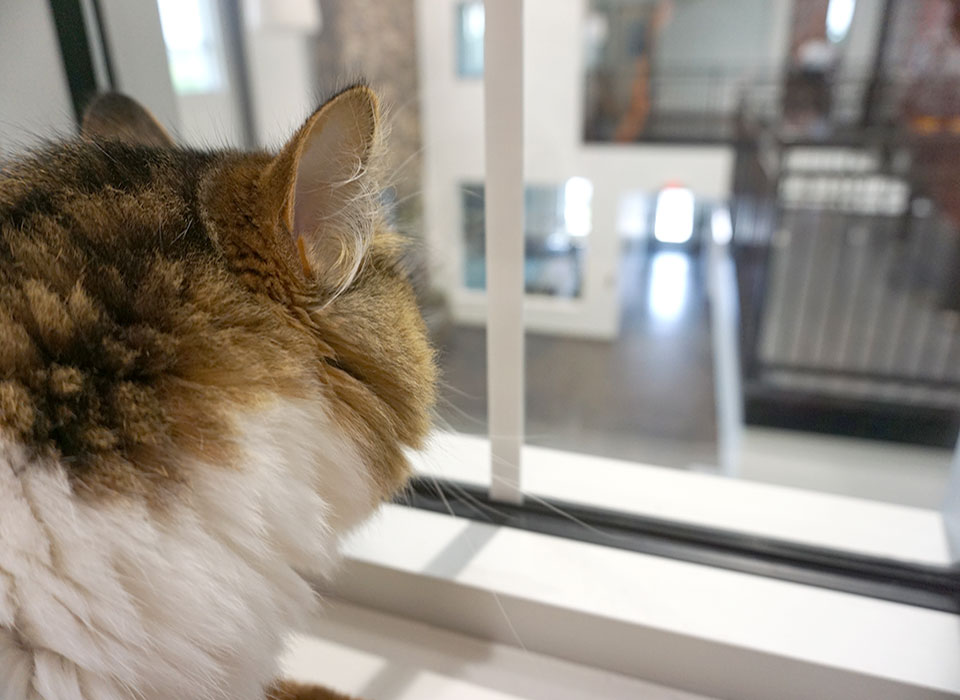 Featuring cozy, individually-vented suites, private potty areas and play area, your pampered kitty will be in excellent hands and have a purrrr-fect holiday!
$20/day*
• Cozy and quiet 2nd level room reserved just for felines
• Rabies and FVRCP vaccines required
• All restroom amenities included
• $18/day for each additional cat in same room
No additional fee for administering medications to felines.
Upgrade to a Lobby View Suite!
$5/day*
Room includes a window overlooking the entire front lobby - purrfect for those felines who enjoy watching over their domain. Also includes daily playroom experience complete with a bird feeder view!
*Please note there is a 2-day minimum charge on ALL overnight stays
Feline Frills
Cuddle Time (15 minutes): $11
Playroom Experience (60 Minutes): $5
Backpack Nature Walk (15 minutes): $11
Laser Pointer Play (15 minutes): $11
Fresh Cat Nip Leaf: $1
Fun Photo: $3
Brush Out: $5-$10 (Price determined by breed and coat condition)
All rates and policies are subject to change without notice. Health &Vaccinations: Pennsylvania State Law requires that you provide us with documented proof of current Rabies Vaccinations for Felines. We also require documented proof of current FVRCP Vaccinations for your feline to stay with us. Required for CATS: (Proof of Current) Rabies Vaccination, FVRCP Vaccination (Required Vaccinations must be administered at least 14 days prior to your pet's stay). Please note: We WILL NOT make any exceptions to our vaccination policy. Refer to our FAQ page for more information about vaccinations or call 717-665-2710