Choose from either the Indoor or Outdoor pool!
Feel free to swim with your pup too!
Swim Lessons - $50
A 30-minute private session with an experienced staff member who will work with your dog to coach and enhance their swim skills. This service is perfect for new or nervous swimmers who need help building confidence in the water or for clients who just need an extra hand during their swim time, or would rather not get in the water themselves. During this time you will also receive tips and tricks for encouraging your dog in the water.
Private Swim
Up to 2 dogs - multi-pet discount for family dogs
Half Hour: $15 per dog
Full Hour: $30 per dog
Group Swim
3 or more dogs - swim with your friends!
Half Hour: $12.50 per dog
Full Hour: $15 per dog
Open Swim
$15 per dog or $100 for 10-Swim Pass
Indoor Pool:
Tuesday & Thursday 12:00pm – 8:00pm
Outdoor Pool:
Mondays & Wednesdays 6:30am – 8:00pm
Fridays and Saturdays 6:30pm – 8:00pm
Open Swim is a great option for social dogs who enjoy making friends and sharing toys. No reservations are needed, just check in when you arrive! Swimming with your dog is not recommending during this event. Open swim can be a high-energy time so we strongly encourage new swimmers to first attend a Private Swim to ensure they have confidence in the water and know how to get out of the pool. All owners are responsible for monitoring their dog(s) health and behavior. Possessive behaviors and toy guarding, mounting, bullying, and displays of aggression are inappropriate forms of play and any dog displaying these behaviors should be leashed and removed from the pool area.
Pool Safety Rules
No diving, no lifeguard on duty, all swimming is at your own risk, must be at least 12 years old to enter the pool area.
( Both Pools are located at The Windsor )
---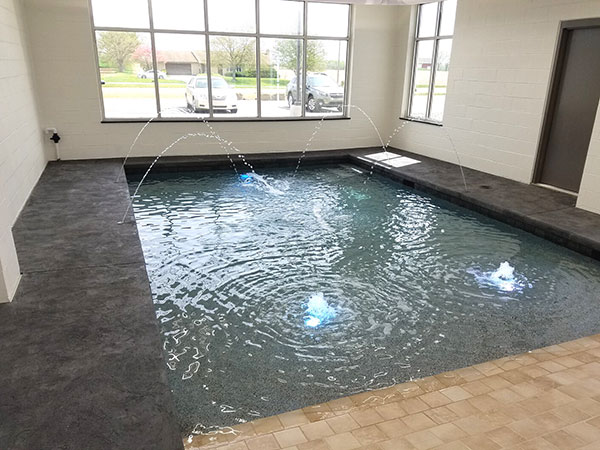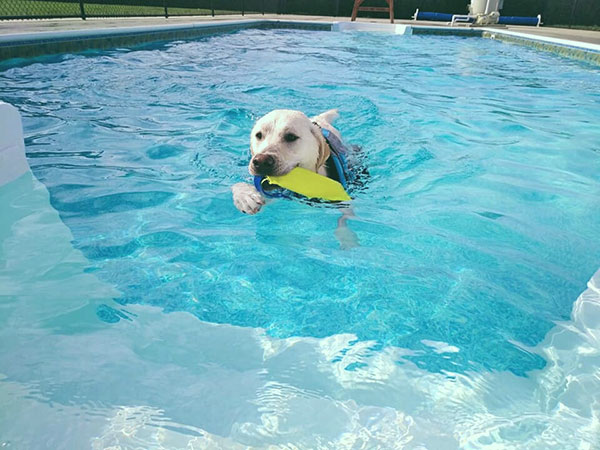 POOL RULES at the OASIS CANINE POOL
Due to the active nature of happy, swimming dogs, we ask that only adults enter the pool area. All swimming is at your own risk. No lifeguard on duty. No diving.
All dogs are required to complete an Introductory Swim Session before any private swim sessions or Open Swims.
1. Enter pool area at your own risk 2. You are responsible for your dog's behavior at all times 3. Owners must clean up after their dogs inside and outside pool area 4. Dogs must be kept on a leash when entering and exiting pool area 5. Owners should not leave their dogs unattended or out of sight 6. Dogs showing aggressive behavior toward humans or other dogs will be removed from pool.
7. All dogs must show proof of required vaccinations before entering pool area 8. No children under 12 permitted inside pool area 9. No glass containers or littering 10. Always keep entrance and exit gates closed 11. Please be considerate of other people and dogs at all times 12. Vaccines Required: Rabies, DHLP, and Bordetella Thank you for your cooperation!