---
We are proud to introduce you to our team! Even though we all have a passion for dogs and cats, we know that working at a pet resort requires much more than that! That is why each individual member has under-gone extensive training in both pet-care and animal behavior. We take pride in our teamwork and strive to make Canine Country Club the best it can be for you and your furry friends!
---

---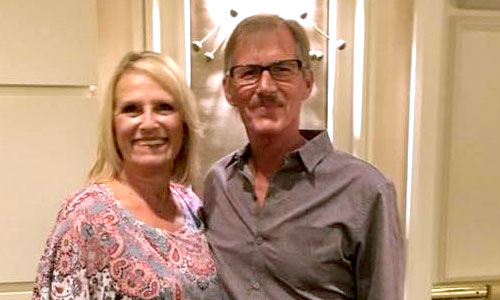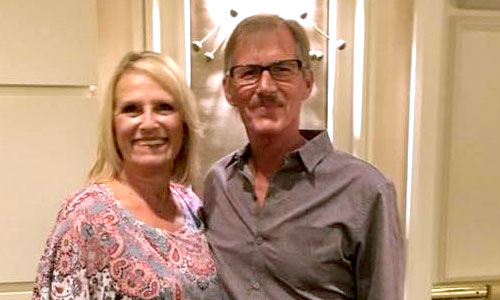 Gary & Kim Buchen - Founder
---
As founders of Canine Country Club, Inc, Gary and Kim laid the foundation that allowed for the growth the business has seen since its conception. Kim spent many years building the business; training, working and dreaming alongside her youngest daughter Dashia. Gary ensured the grounds (and grass!) stayed in tip-top shape while working Full Time for UGI. Gary and Kim eventually handed the reigns over to Dashia and her husband Cody to oversee the day to day but they still regularly consult and dream with each other on what's next! Today, Gary and Kim are both enjoying retirement by spending time with their grandchildren and by taking some well-earned vacations! Kim still has a passion for animals and has recently taken up the challenge of raising pet ducks. If you ever visit The Club location, you may just see a few of them waddling through the evergreens. Their Border Collie Electra can be found keeping a close eye on the ducks or playing an endless game of fetch.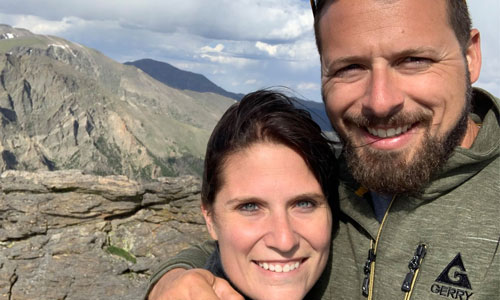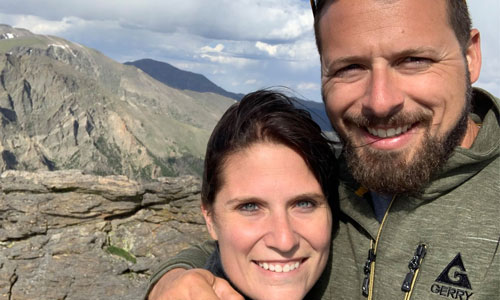 Cody & Dashia Stauffer - Founder
---
Dashia grew up working alongside her mom, taking care of all the family pets, learning how to groom, and helping her mom build and grow the business. She and Cody were married in 2009, just after opening a new addition at The Club (where the lobby is today!). Cody worked alongside his father in their custom cabinetry business until 2012 when he came on board full time to help Dashia run the business. Today, Cody and Dashia have 3 children, Ayvril, Elle, and Slate who are anxiously awaiting the day they are old enough to join the team! Cody and Dashia enjoy spending time with family and friends around meals or campfires and taking their kids on outdoor adventures. The Stauffer family is also home to three cats, Fergie, Kiki, & Pow, and two dogs, Hinckley and Windsor – who is the namesake for The Windsor location! You can often find the dogs "supervising" at work and greeting clients.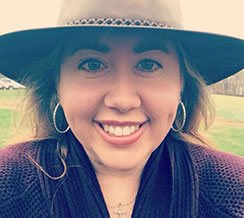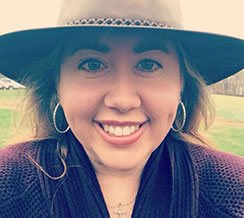 Nicole - Manager
---
Nicole joined CCCResorts in 2009 when we only had one small area for boarding, and she has been with us through all our additions and building projects ever since. Today, Nicole is our entire HR department but you can also find her helping out with the dogs and clients whenever needed! In her personal life, Nicole has a husband of 20 years and is the mother of three teenage boys. She has a passion for foster care and is always open to new adventures. Nicole is never short of furry or feathered friends at home and currently has two dogs, chickens, ducks, and parakeets. If you have ever played fetch with the dog dropping balls from upstairs at The Windsor, then you've met Ruger, her Golden Retriever! n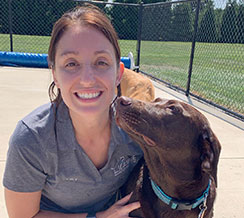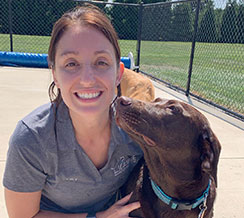 Tracy - Manager
---
Tracy began her career with CCC Resorts in the Summer of 2011 after graduating from Northwest College with a degree as a Veterinary Assistant. She knew early on that she wanted to take her skills to the animal care field rather then the medical field. Like most employees, Tracy started with us as a Pet Care Assistant and slowly grew into the role she holds today as a member of the management staff. While her responsibilities have evolved into the more administrative aspects of business, Tracy still enjoys when she gets the chance to go back to the basics of Pet Care, and of course cuddling puppies.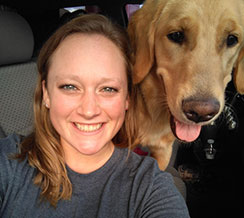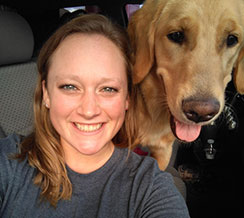 Janelle - Manager
---
Janelle has been a part of Canine Country Club since the Fall of 2011. She started working at entry level as a Pet Care Assistant while homeschooling. She continued working after high school and became a part of the management team in the Summer of 2016. Some of her responsibilities are scheduling staff at both of our locations, training new and current staff members, and monitoring Playgroup Behaviors and Management.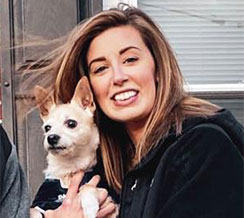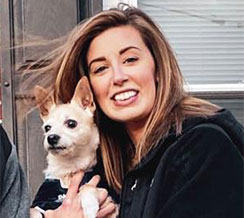 Brittany - Manager
---
Brittany joined the team in 2014 and specialized in Guest Services before joining the Management team. She currently works part time with CCCResorts so you may not see has as often, but she can be found assisting with event planning, creating beautiful social media posts and signage, and filling in on the floor wherever needed. Brittany is a mom to three energetic pups – Chance, a Chocolate Lab, Winnie a Terrier Mix, and Clifford, the Big Red Lab - and he is still growing! In her free time, Brittany can be found cheering on her boyfriend Brandon in dirt bike races and spending time with family and friends.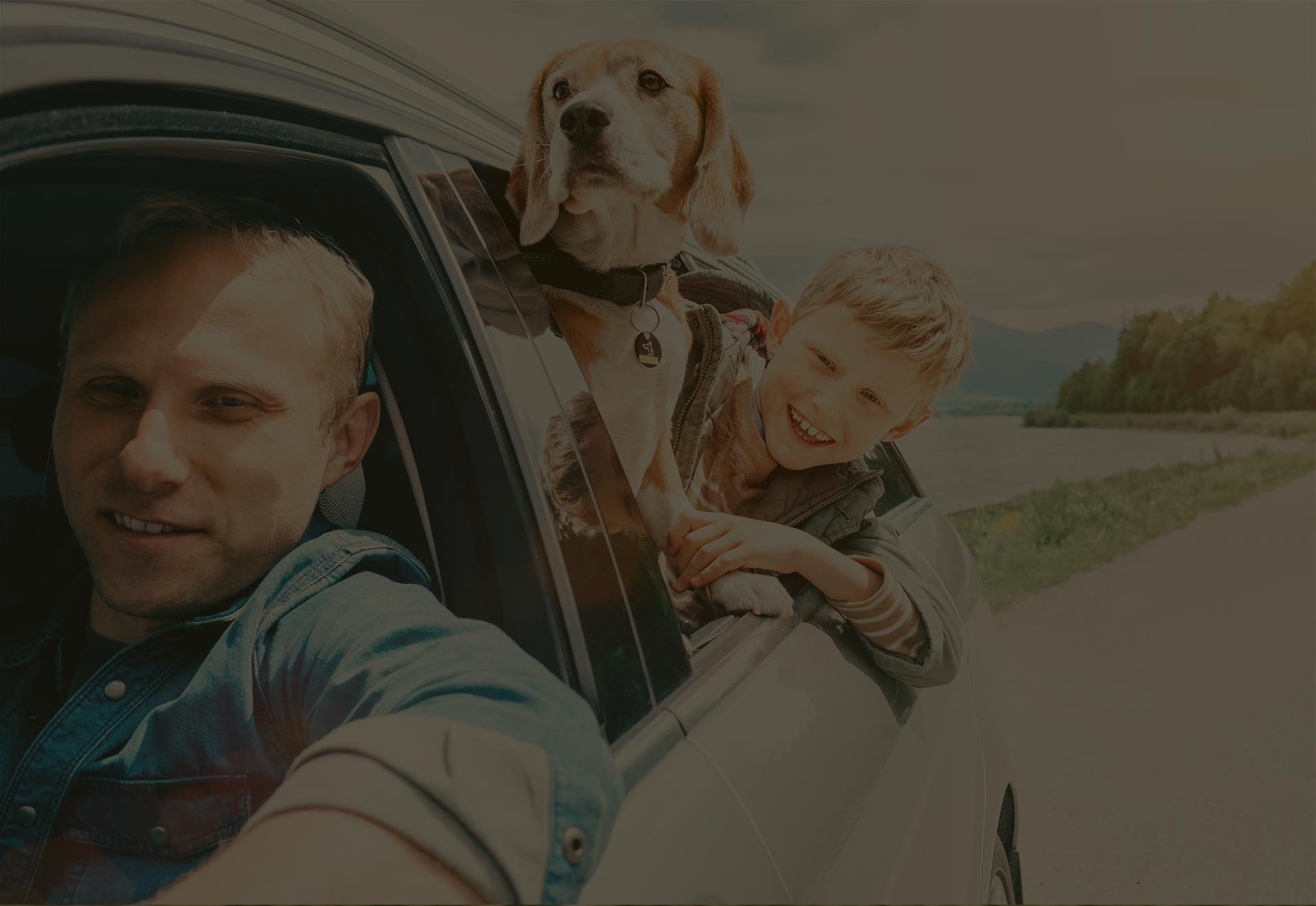 Schedule a Tour Today
---

---
Welcome to the Canine Country Resorts Complete the form below to schedule a tour of our facilities..
---
---
Thank you for your patience, we will get to your request shortly. If you are in need of immediate help please call us at (717) 665-2710